Eulogy for Shirley Jean Feldman (AKA Sergee) delivered by her son Ken Rudolph at Hillside Memorial Park Cemetery in Los Angeles, on September 6, 2015.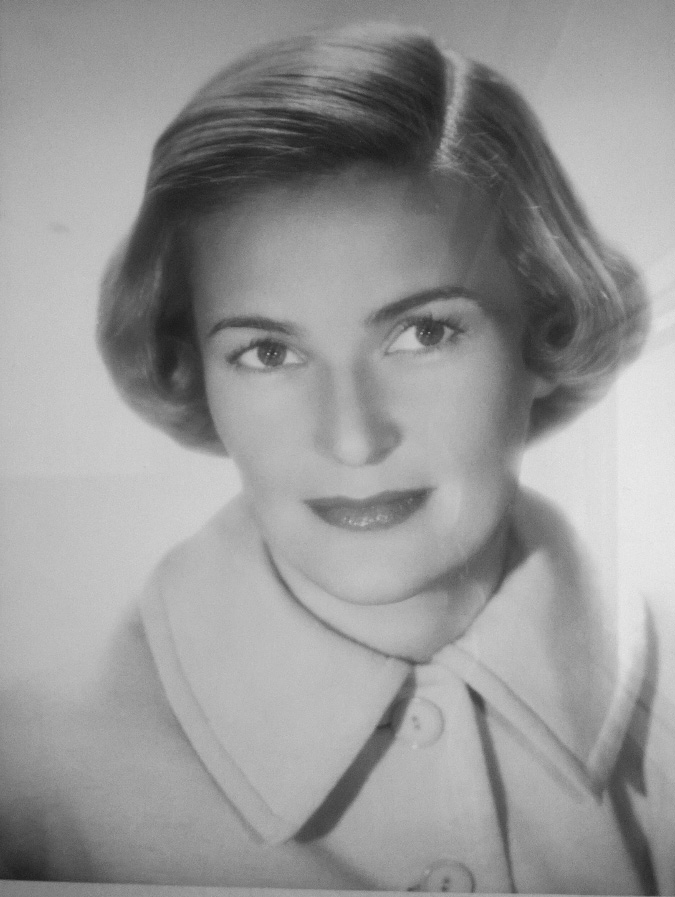 Born in Duluth, grew up in Los Angeles, emigrated to New York City and found a job modeling at a dress manufacturing company. Married the boss's son, had a boy, then a girl. Moved back to Los Angeles after the war with husband and kids in tow. Founded and became chief designer at dress company Sergee of California. Had a third child, a daughter. Divorced her husband, re-married a long-time friend and ran with him a grocery distribution company, Angeles Supply. Had three grand daughters, and four great-grandchildren by the time her long and fruitful life ended painlessly and easily.
Those are the bare outlines of a successful life. But this was my mother, this was the woman who nourished and supported me through thick and thin...and there was much more to Sergee than the bare bones of her curriculum vitae.
What are my first memories of Sergee? Actually, I don't have many memories of childhood except that I felt safe and loved and appreciated and even respected for intellectual qualities that she supported even when she didn't understand them. What I do remember in large measure comes from the present day evidence of Sergee's devotion to photography, and filming so much of her family's lives. So much ahead of her time, she would have been a master at doing Facebook and Instagram if such existed in the '40s and '50s. But first and foremost, she was a career girl. So she delegated much of the raising of her kids to caregivers...especially one treasured black lady, Carrie, that lived with our family for many years. I could say they shared the task of motherhood; but Sergee was always our "mom" in ways that mattered.
Those years of my youth, I recall her passion for the beach and her appearance… and especially her tan. She had an incredible make-up table in an alcove of the master bedroom. I loved to watch her dress up for nights out at the Coconut Grove or Ciros, go through her huge collection of hats to get just the right co-ordinated outfit together...and I have to admit that when I was alone I loved to play with her rouge, eyelash curler and lipstick when I was a pre-teenager. She might have noticed; but never confronted me about that. I also had a paper route in those days; and when I was sick good ol' mom did the route for me. That's real devotion and support.
I went away to college; and mom's life got complex when my dad went all bi-polar. Somehow she got through that and enjoyed a new life with Abe, her second husband and the true love of her life. But through it all I never felt that my mother did any less than dote on me. And when I came out to her as gay (in those days it was very difficult to do, even in a loving family), she was the kind of mother who immediately studied up on the subject and joined a help-line at P-FLAG (Parents and Friends of Lesbians and Gays.)
She lived a contented life of work and travel with Abe. She became famous at family gatherings for her clever doggerel poems that always managed to get to the essentials of the people she was celebrating. And then, she managed an easy transition without complaint to assisted living when she started a long mental decline after Abe died.
What did my mom do for me? Well, I inherited her fabulous sense of direction. We never let my dad drive...he was a distracted driver. Mom did all the driving, knowing the city backwards and forwards, until I took over the family wheels with those same skills. She loved to play bridge and I learned the game early and soon surpassed my parents in skill...something that she took pride in. In fact, the greatest gift that my mother gave me was instilling in me the feeling of being truly loved…being safe, being confident because she was always on my side always respectful of me as a person. Any success I've ever had in my life is a direct result of her confidence in me. And I can't stress how easy that made my later life.
Sergee wasn't the most demonstratively affectionate mother. She was more than that...the quintessential working woman who also managed to run a nurturing home. Her greatest success, as I'm sure she would admit, was that all three of her children, in their own way, have had successful, happy and uniquely satisfying lives. This is no mean achievement. She was best at abetting admirable qualities in her children that were nothing like herself. She brought out the intellectual in me, without being intellectual herself. She inspired the spiritual in Nicki without an ounce of spirituality in her own makeup. And she encouraged Alison to a love of Judaism, despite her own utter disinterest in religion.
I love my mother beyond words in appreciation of her steadfast qualities of thrift and manners, of easy non-judgmental propriety, and morality irrespective of religion. And above all, her unselfish devotion to those she loved.