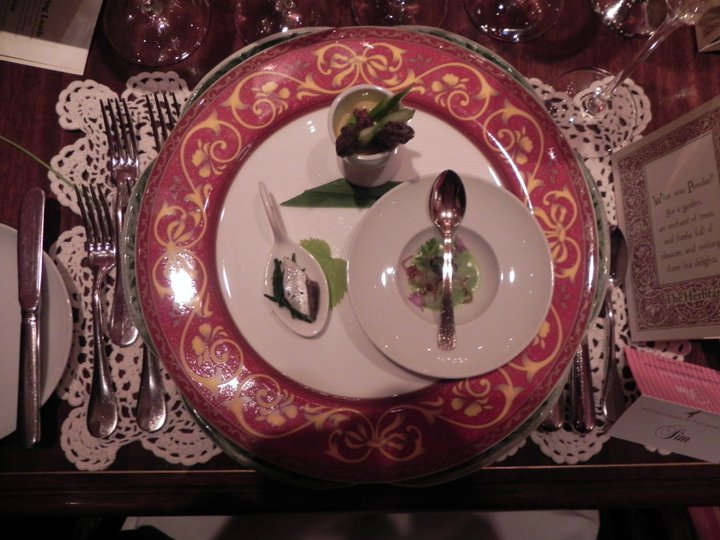 Course 1: Of Sea & Soil
Marble Onions with Paddlefish Caviar, Onion Granola, and Chervil. Oil-cured Smelt, Smoked Shad Roe Emulsion, Salicornia and Goose Tongue Greens. Cured Asparagus with Oregon Summer Truffle, Homemade Mustard & 3-Hour Hen Yolk.
Treveri Cellars Sparkling Gewürztraminer, Demi-Sec, Yakima Valley
.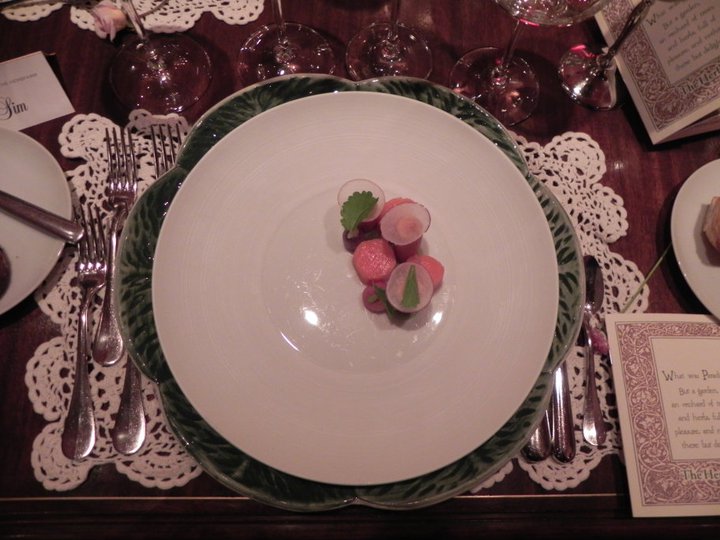 Course 2: Spring Salmon Pas de Deux
Smoked King Cannoli & Poached Columbia River King, Breakfast Radish, Pickled Shallots, Wasabi Soubise, and Mustard Greens.
2009 Poet's Leap Riesling, Columbia Valley, Washington.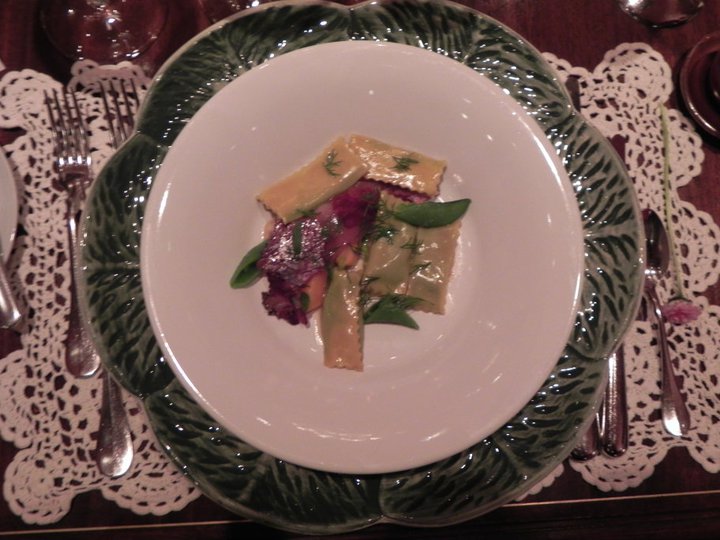 Course 3: In the Pink: Pigs & Peas
Spring Pea Agnolotti and Mangalitsa Pig Coppa, With Manilla Clams, Carrots, and Lovage Oil.
2010 Syncline Rosé, Columbia Valley, Washington.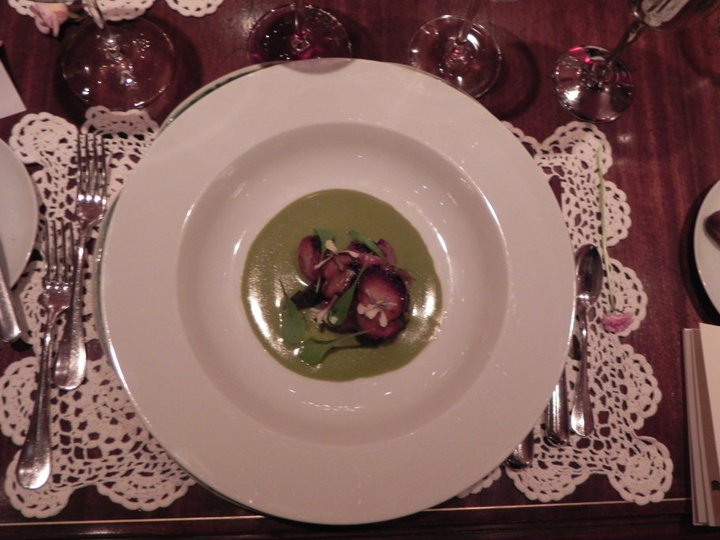 Course 4: 'Shrooms, Spuds, Sorrel
Crushed Baby Red Potatoes with Warm Sorrel Sauce, Roasted Spring Boletes, Braised Cascade Morels, and Arugula.
2008 Westrey Pinot Noir, Abbey Ridge, Dundee Hill, Oregon.

















Course 5: Trifecta of Spring Lamb

Grilled Glazed Ellensburg Lamb Loin with Spicy Herb Salad & Lamb Jus, Crispy Lamb Belly, Romanesco Cauliflower Ragout, Olympic Peninsula Saffron Chickpeas & Poached Tenderloin. 2008 Désignée Cabernet Franc, Conner-Lee Vineyard, Yakima Valley, Washington.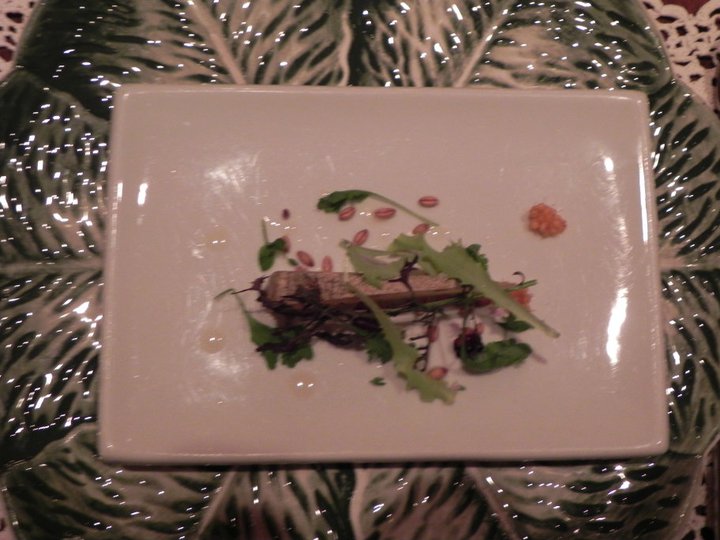 Course 6: Sheepy Cheese

Black Sheep Creamery Saint Helen's Cheese, Spring Thyme, Puffed Grain, Farm Greens, Sweet Oregon Vermouth Vainaigrette and First Salmon Berries.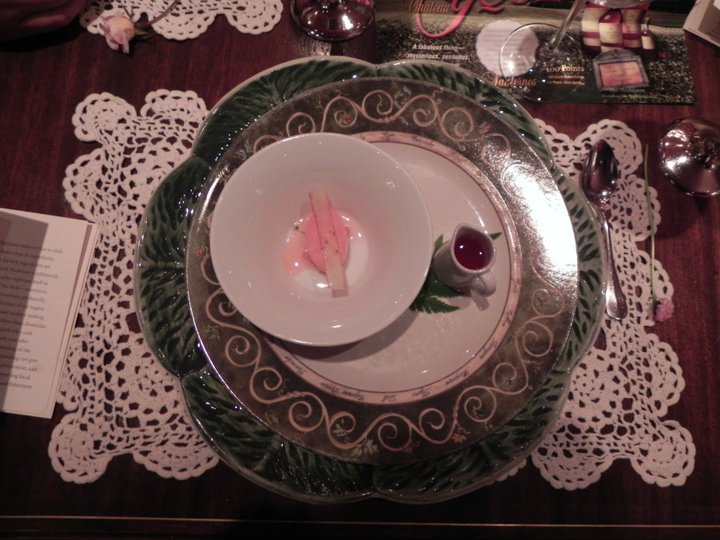 Course 7: Rhubarb Textural Tower

Warm Rhubarb Consommé with Angelica Leaf Infusion, Glazed Rhubarb, Rhubarb Sorbet, and Rhubarb Tuille.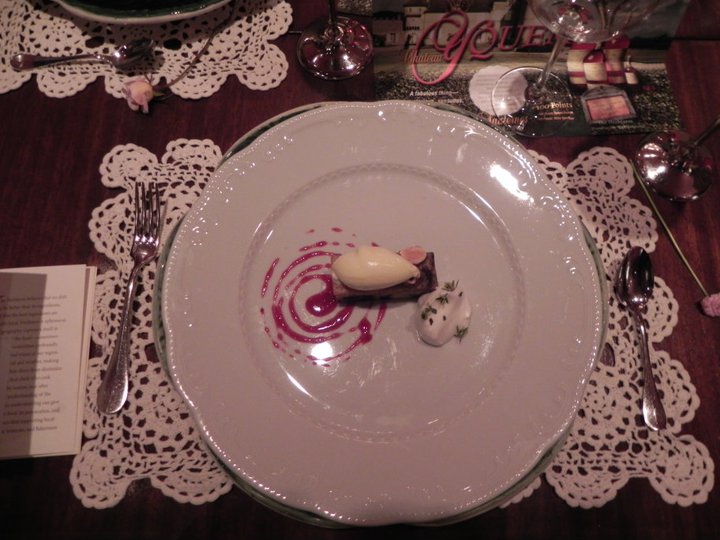 Course 8: First Cherries & Lemon Thyme

Wenatchee Bing Cherry-Oregon Olive Oil Cake, Lemon Thyme-Crème Fraîche Ice Cream. Whipped Spring Honey, and Candied Hazelnuts.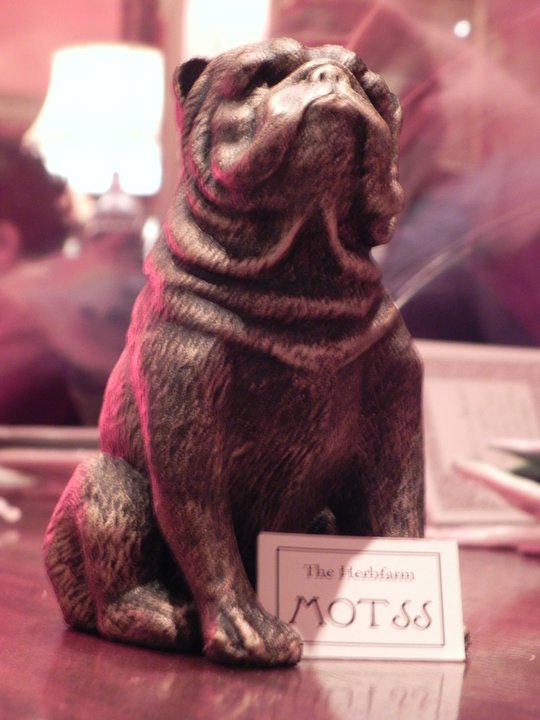 Course 9: Coffees, Teas & Local Beverages & Sweet Treats

House-Churned Jersey Cow Butter, Rustic Seed Bread, Wild Yeasted Savory Epi from the Wood Oven. 2010 Perennial Vintners Raspberry Port, "Frambelle", Puget Sound, Washington.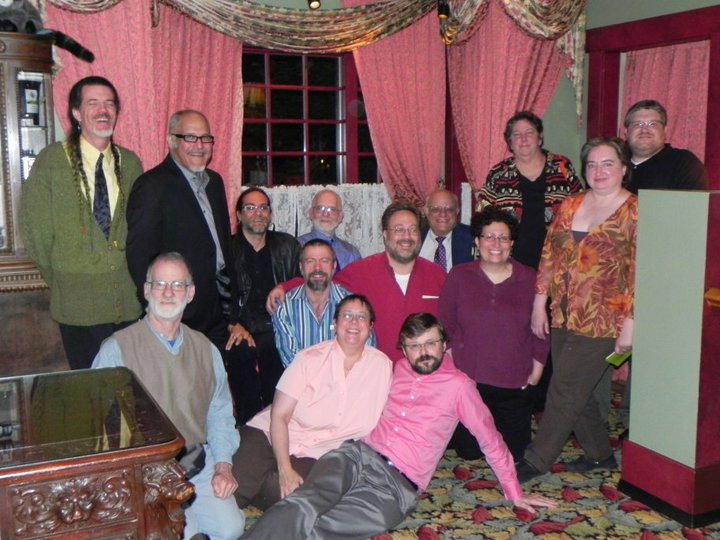 The Diners:

L-R Back Row: Mike, Roger, Sim, Robert, Ken, Susan, Kathryn, David M.

Middle: David H., Josh, Bethany

Front: John, Emma, George.